Program
The Congress will comprise five keynote lectures, four thematic workshops with speakers and panel discussions, and two poster and demo sessions. In addition, INCF hosts a workshop at the back-to-back EMBC conference on Saturday Sept. 3.
Neuroinformatics 2011 Tentative Program
The program committee, headed by Mitsuo Kawato, has selected and confirmed the participation of 17 world-class speakers. In addition, the committee has selected eight excellent poster and demo abstracts for spotlight presentations. The Congress program starts off with an opening statement and a keynote lecture by Terry Sejnowski in the morning of September 4.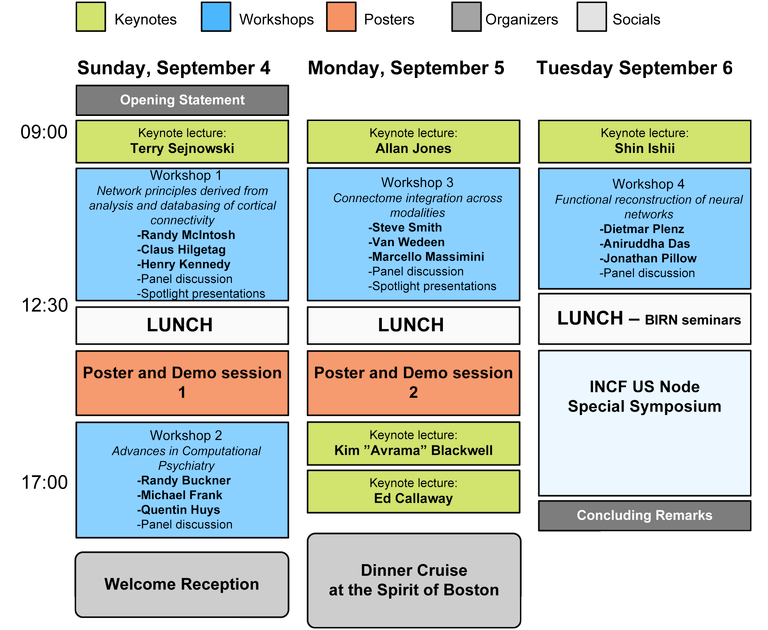 Document Actions